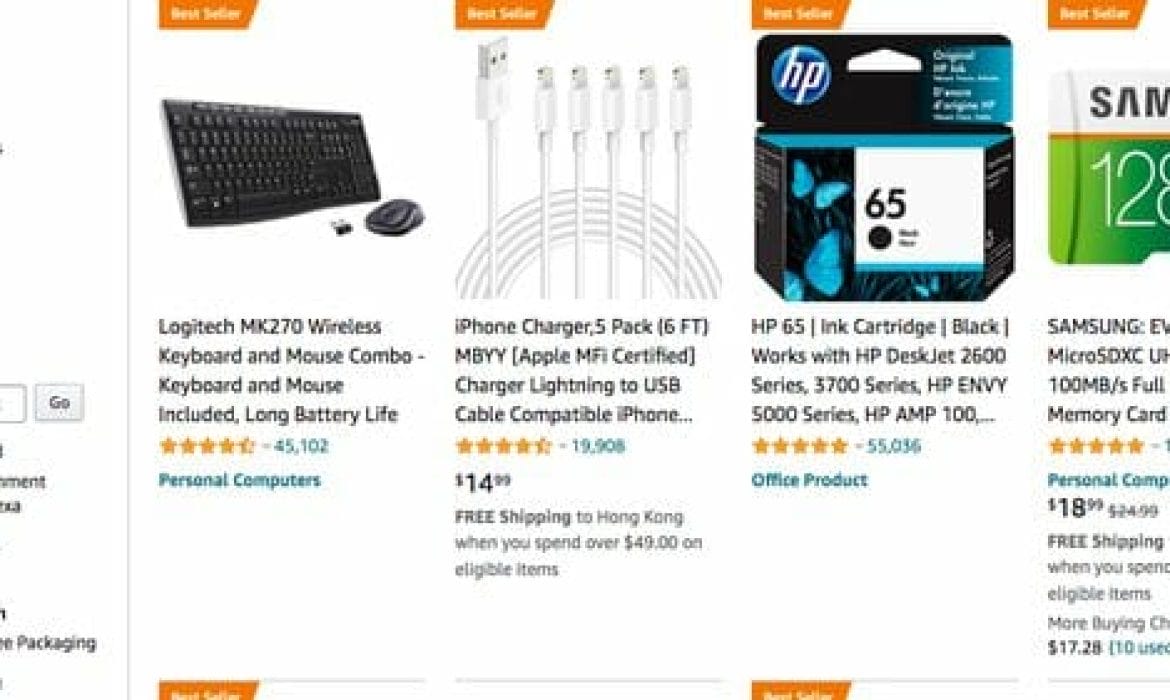 If you want to sell on Amazon, you must understand the importance of organic ranking, sales volume, and sales velocity. Regardless of your business niche, you should strive to maximize your sales and maintain healthy margins. Amazon sales rank is not the same as sales volume, as most customers do not go to the marketplace simply to window shop. Additionally, you must avoid gaming your BSR standings, as this is against the Amazon terms of service and will not improve your sales in the long run.
Selling on Amazon
To increase your chances of selling on Amazon, you must know how to improve your sales rank. The sales rank of a particular product is calculated based on sales volume, reviews, retail price, and time period. It can change drastically from day to day. This is why you should focus on selling high-quality products and promoting them effectively.
The higher your Amazon product ranking, the more potential buyers you'll get. To achieve this goal, you need to build traffic to your listing. A great listing will be worthless if you have no traffic. The most effective action you can take is to leverage your current traffic. The Amazon marketplace is populated with millions of products. A simple search on the search bar in the United States will return seven pages of results.
Influence of sales volume
Increasing sales volume is one of the most important factors that affect your category top rank on Amazon. In order to gain the highest position in an Amazon category, your products must outpace your competitors'. Several factors contribute to your sales volume, such as shipping costs and Amazon Prime. You can also increase sales by tweaking your pricing strategy to make your product more competitive. Finally, you can create content around your product to attract more potential customers.
In Amazon's algorithm, sales volume is taken into account for both sales and reviews. It also takes into account the time frame. If a product has been on Amazon for 12 hours, it will have a different ranking than a product that was purchased just a few minutes ago. Similarly, if a product is unavailable for a week, its sales rank will be lower than that of its counterpart.
Influence of organic ranking
Organic ranking refers to the placement of your products in search results on Amazon. This is determined by an algorithm called Amazon's A9, which differs from Google's. The algorithm aims to present relevant products to users and maximize conversion rates. While Google uses an algorithm based on search volumes to display the best results, Amazon's algorithm focuses on relevance. The first step of the search process involves pulling relevant products from the Amazon catalog. These are then ranked according to their relevance. This algorithm means that a product can rank higher or lower for the same keyword than another product that is relevant to the keyword.
Although all sales impact your organic ranking, they are weighted differently. Therefore, it's important to prioritize sales that have a larger impact. This means putting your focus on full-priced PPC sales – the ones generated by organic search and buy – ahead of those resulting from external traffic. In general, however, sales from external traffic are less significant to your overall organic ranking, but do contribute to the authority of your seller account.
Influence of sales velocity
One of the most common questions about Amazon's product listing ranks is "How do I get to the top of the list?" The answer to that question depends on your sales velocity. Generally, your sales velocity is based on the number of transactions you make each month. The higher your sales velocity, the better your rank will be. However, there are some things you can do to improve your sales velocity.
Firstly, try tracking your sales velocity. You can find this out using a tool like DataHawk. It allows you to track the number of sales for each product and compare them to the previous month. You can also look at the sales velocity of your product by using tools such as Amazon Keyword Tracker.